---
Boulevard Centro
Boulevard Centro is in a tranquil and relaxed area in the privileged location of Cuarte de Huerva, an expanding area where you can find everything you need for a nice and comfortable family life.

Boulevard Centro is made up of 48 luxurious apartments with magnificent finishes. The total living area varies from 95 to 120 square meters. The apartments come with 2, 3 or 4 bedrooms, underfloor heating and cooling systems, spacious terraces, a garage and a storage room truly exclusive high-quality designer homes with all amenities nearby, which makes your everyday life easy and comfortable.

The urbanization also offers communal green areas, a swimming pool for children and another swimming pool for adults.

Overall – a different life.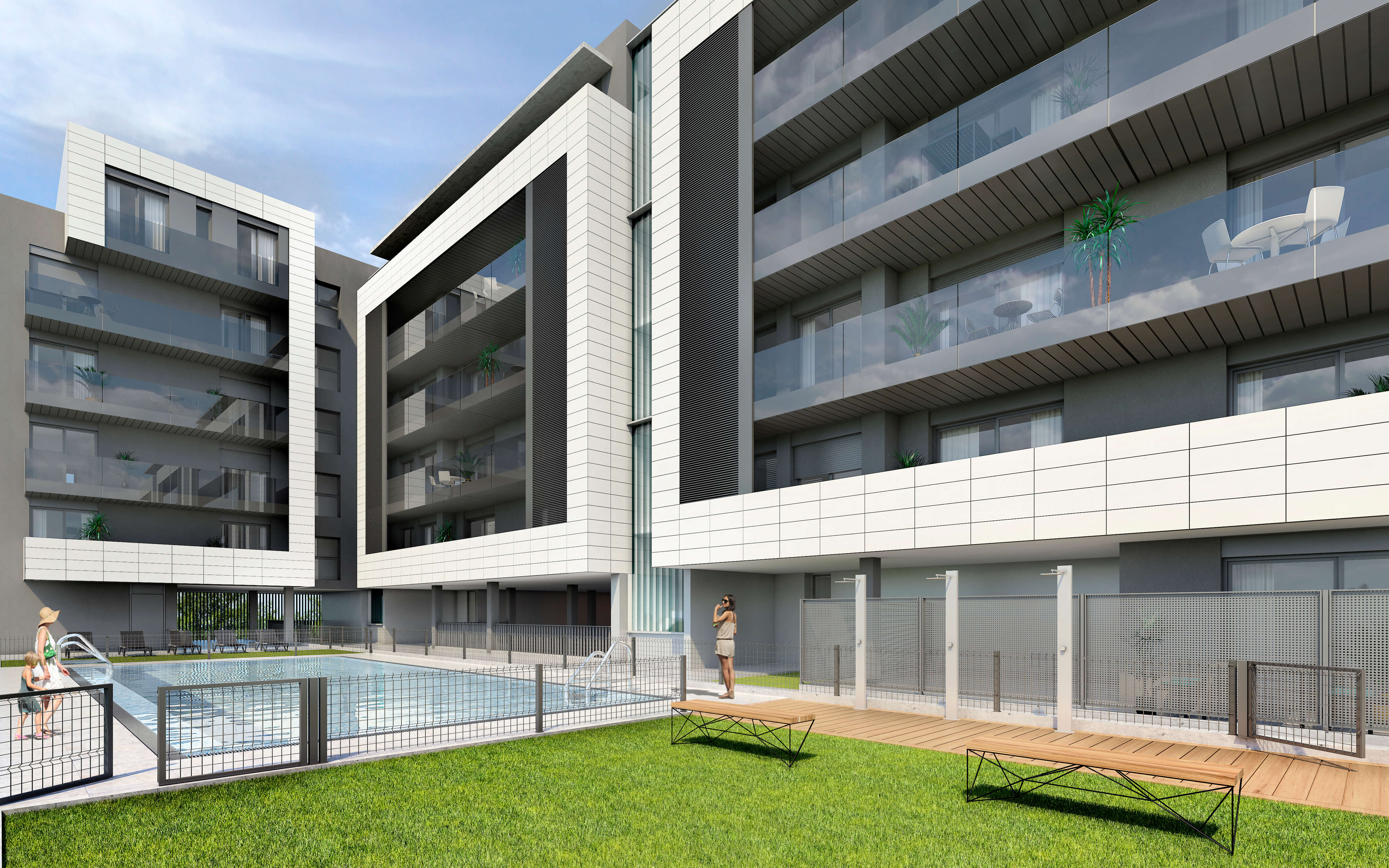 ---
Individual plans
---
Kind
Flat
Kind
Flat
1 ST - 4 TH FLOOR, STAIRCASE 1, APARTMENT TYPE C
ATTIC FLOOR, STAIRCASE 1, APARTMENT TYPE B
1 ST - 4 TH FLOOR, STAIRCASE 2, APARTMENT TYPE A
ATTIC FLOOR, STAIRCASE 2, APARTMENT TYPE A
GROUND FLOOR, STAIRCASE 3, APARTMENT TYPE A
PLANTA ÁTICO ESCALERA 1 VIVIENDA TIPO C
PLANTA 1-4 ESCALERA 2 VIVIENDA TIPO A
PLANTA 1-4 ESCALERA 2 VIVIENDA TIPO B
PLANTA ÁTICO ESCALERA 2 VIVIENDA TIPO A
PLANTA ÁTICO ESCALERA 2 VIVIENDA TIPO B
PLANTA BAJA ESCALERA 3 VIVIENDA TIPO A
PLANTA BAJA ESCALERA 3 VIVIENDA TIPO B
PLANTA 1-4 ESCALERA 3 VIVIENDA TIPO A
PLANTA 1-4 ESCALERA 3 VIVIENDA TIPO B
PLANTA ÁTICO ESCALERA 3 VIVIENDA TIPO A
PLANTA ÁTICO ESCALERA 3 VIVIENDA TIPO B
PLANTA BAJA ESCALERA 4 VIVIENDA TIPO A
PLANTA 1-4 ESCALERA 4 VIVIENDA TIPO A
PLANTA 1-4 ESCALERA 4 VIVIENDA TIPO B
PLANTA ÁTICO ESCALERA 4 VIVIENDA TIPO A
PLANTA ÁTICO ESCALERA 4 VIVIENDA TIPO B